Meeting Digital Accessibility Standards: Inclusivity, Market Growth, and Legal Compliance
Understanding Digital Accessibility
We live in a digitally-driven world in which accessibility is much more than a buzzword. Ensuring a truly accessible digital experience is an essential component of inclusivity and equal opportunity for everyone. As accessibility standards rise, it becomes increasingly crucial for businesses to adhere to standards, both because it makes business sense and because it is the right thing to do.
Digital accessibility, and related laws and regulations, evolve quickly, and getting your site WCAG compliant (we'll talk about that in a moment) and accessible to all people is vital. By taking a proactive approach, your business can assess, report, and make adjustments to the accessibility of your electronic content to meet requirements and ensure equitable use for all users.
Digital accessibility is important because it provides:
Inclusivity: Accessible digital experiences provide a way for everybody to participate equally in the digital world, accessing information, making purchases, and utilizing a variety of services.
Access to a growing market: A significant portion of the consumer segment (over a billion people globally) has some type of physical or cognitive limitation, which makes accessibility a smart business decision.
Legal compliance: Across the world, legislation like the Americans with Disabilities Act, the European Accessibility Act, and Section 508 of the Rehabilitation Act require digital accessibility. Noncompliance can carry with it fines, lawsuits, and reputational damage. Proactive action to meet accessibility standards prevents issues with noncompliance and makes the world more accessible to everyone.
The Human Perspective
Digital accessibility is crucial because it allows for the maximum number of individuals, regardless of cognitive or physical limitations, to utilize the same marketplaces, websites, and other digital spaces. From a human perspective, this provides:
Inclusive and equal participation. When technology is accessible, people are more likely to engage in education, employment, communication, and entertainment, allowing for richer, fuller lives.
Independence. Digital accessibility empowers self-reliance by providing access to information to everyone.
Communication and community. Through opportunities for social interaction, accessible digital platforms and tools enable communication through text, voice, video, and other means, removing barriers and promoting inclusion.
Universal design. Designing digital spaces to be accessible makes them more usable amongst all populations.
Getting Ahead of the Legal Landscape
Achieving compliance can be a complicated, multistep process. To ensure that your site meets digital accessibility standards, you should:
Keep an open mind. Talk to accessibility communities at forums, conferences, and online communities to keep up with the latest developments or best practices. Talk to the people who use the accessibility features you're working on, and listen when they offer insight.
Research and understand legal requirements. Staying on top of accessibility regulations is essential in providing a digital experience that best meets the needs of your users. Familiarize yourself with legislation like the Americans with Disabilities Act and standards like the Web Content Accessibility Guidelines (WCAG) so you've got a feel for the general state of compliance. Then, stay current on new legislation, amendments, and anything specific to your industry or location.
Follow best practices. By implementing accessibility best practices from the moment you create digital content, you can maintain the overall accessibility of your site. This doesn't have to be complicated as you begin. Provide alternative text for images, use semantic HTML, and optimize the navigation structure. Then, test and validate your digital assets with assistive technologies to ensure they're compatible. We encourage you to audit your website using a digital accessibility testing company like QualityLogic that provides testers who actually use assistive tech in their daily life
Keep your staff up to speed. By training your employees on digital accessibility, you ensure they're practicing inclusive design, which establishes and maintains accessibility. You're also helping to build awareness in the larger community, while making your site available to everyone. QualityLogic offers consultation and training solutions when you are ready to move forward.
Audit your site. Often, we don't know what we don't know, and an audit is a great way to identify these gaps. A comprehensive accessibility audit of your digital assets, including websites, mobile applications, and digital content, can help point out places that aren't meeting requirements. Then, you're poised to act.
It's More Than Just Accessibility Compliance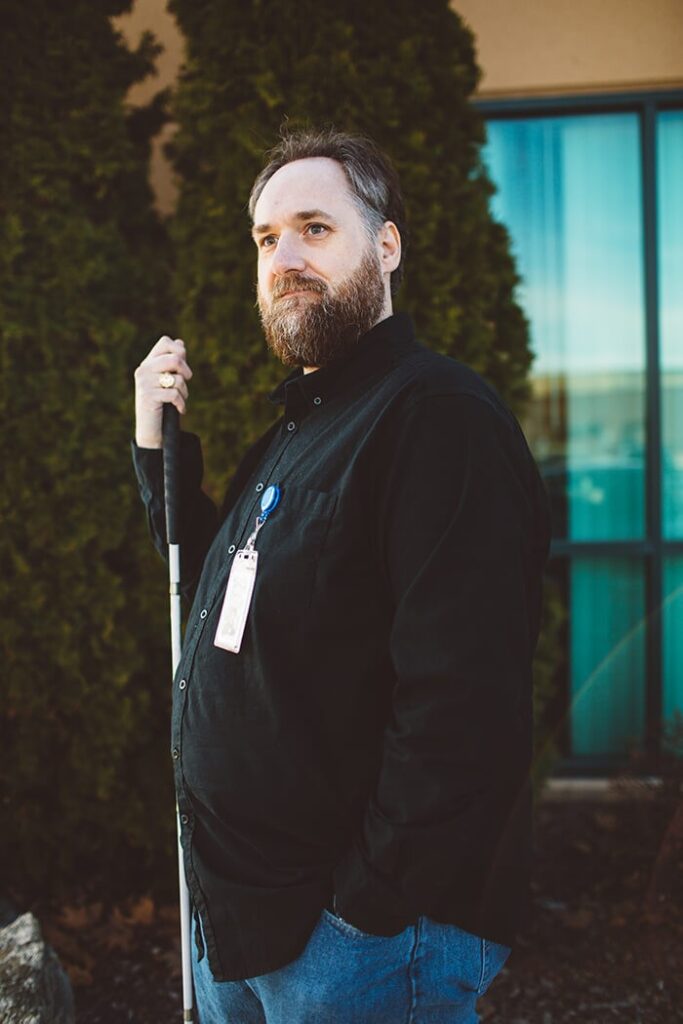 QualityLogic's accessibility experts have made an interesting observation that might escape many people. Compliance with accessibility standards is not the same thing as "easy and efficient to use". Many assistive technology users still struggle with compliant websites and mobile apps, simply because the user interface isn't efficiently arranged for their mode of interaction.
This type of usability feedback is something our team routinely provides, giving you the perspective of a true "people first" approach. After all, most users of assistive technology know very little about the standards used to judge compliance, they only know about their personal struggles to interact with digital properties. Our team is primed to help with that, giving you the peace of mind that you aren't just compliant, but your product is embracing as many people as possible.
Finding an Accessibility Testing Partner
If you feel like the prospect of an accessibility audit is overwhelming, you aren't alone. By aligning with a trusted partner like QualityLogic, you're taking the first steps to providing an equitable digital experience. Having a partner like QualityLogic is an essential component in transforming your digital product into an inclusive experience.
Our experts offer valuable insights, expertise, and tools to make sure your site meets or exceeds legal and technical standards like WCAG.
Whether you're just beginning your digital accessibility journey or looking for the next steps, we're here to help. With guidance from our accessibility testing specialists, we'll help get you to compliance (and provide the documentation that proves it).
Prioritizing accessibility is the right thing to do. Adapting your digital experience to meet the needs of a wide client base is a strategic imperative that drives social impact and fosters creativity while reducing the risk of litigation.
Curious to Learn More?
Contact us to schedule an accessibility audit, consultation, or a deeper dive into what you need to achieve digital accessibility compliance.
---
Over the last 35+ years, Gary James, the co-founder and president/CEO of QualityLogic, has built QualityLogic into one of the leading providers of software testing, digital accessibility solutions, QA consulting and training, and smart energy testing.
Gary began his QA journey as an engineer in the 1970s, eventually becoming the director of QA in charge of systems and strategies across the international organization. That trajectory provided the deep knowledge of quality and process development that has served as a critical foundation for building QualityLogic into one of the best software testing companies in the world.
In addition to leading the company's growth, Gary shares his extensive expertise in Quality Assurance, Software Testing, Digital Accessibility, and Leadership through various content channels. He regularly contributes to blogs, hosts webinars, writes articles, and more on the QualityLogic platforms.