Mobile Application Testing Services
Mobile App Testing Ensures Your Application Performs Exactly as Expected
You need to offer ready-to-go, right-the-first-time mobile solutions to your customers. You are faced with competing mobile technologies that are changing rapidly, creating a huge variability in testing and resource requirements. QualityLogic offers an array of mobile app testing services, combining test automation with manual testing to help your mobile apps excel in the market.
Mobile App Testing Services that Keep Up with Your Pace
Flexible QA Support
You get the test services you need, when you need them, with the ability to rapidly flex team personnel complements.
Full Platform Coverage
Our test techs and engineers cover the current iOS and Android OS versions, OTT & Streaming systems, emulators, integrated development environments, and automation frameworks.
Agile/CI/CR Support
We integrate our efforts directly with your Agile teams to provide QA support for Continuous Integration and Continuous Release of your code base.
Location Independent
You'll get onshore support with real-time communications from us, perfect for you if you're in an area where QA resources are tough to hire directly.
Mobile App Testing & QA That Improves Your ROI.
Maximize your ROI. Our onshore mobile app testing team will be at least twice as efficient as an offshore QA alternative, and you only pay for the services you receive.
Get to market faster. Expand your testing team to get through a QA bottleneck or crisis, or engage us on an ongoing basis to make sure you always hit your app release deadlines.
Maintain control. You'll benefit from our ability to work seamlessly with your internal mobile app testing teams and integrate with your development process — we adapt to you, going the extra mile to deliver what you expect.
Eliminate costly mistakes. Your investment in expert quality assurance testing services pays off big time when you get it done right the first time.
How Our Mobile Application Testing Services Work
Our test engineers have the experience to test applications developed for different OS and systems. We use a combo of manual and automated testing to fast-track the mobile app testing process, so that you can release your apps quicker, knowing they are bug-free and are top-notch.
QualityLogic works closely with you to determine the scope of work, deliverables and timeline. All work is done in the U.S. to avoid time zone, language, and cultural barriers. We define milestones and clear deliverables in an expert solution that is tailored to your operation through:
Coordinating QA with your Agile development process to maximize release velocity
Testing your mobile apps on our array of devices, or on your equipment
End-to-end verification that your app executes business processes as designed
Automating sanity checks and API call tests to ensure continued overall system integrity
Load testing back-end systems to ensure robust support for expected traffic loads and beyond
Robust test suites to ensure accurate processing of PDF and Office file formats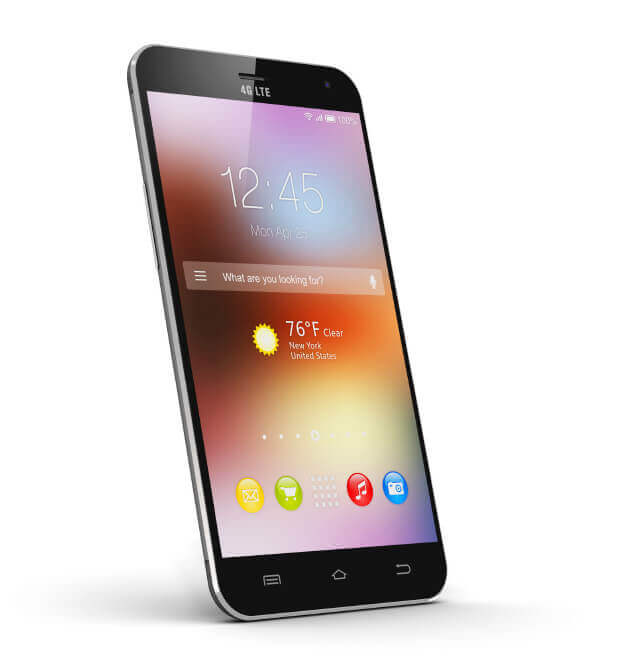 Thanks for your partnership in doing the testing. I appreciate and trust your guidance in how ready/tested you feel each build is. I rely on your expertise in this area. Thanks again for helping us achieve all of the release milestones we have in front of us.
The Mobile App Industry is Showing No Signs of Stopping
The average smartphone user launches nine apps per day and up to 30 per month. We launch apps to communicate with friends and family via social media, to order food, or to get us around in an unfamiliar city. We use our mobile devices, and the applications on them, from the time we wake up to the time we go to bed.
The ever-growing size of the mobile application market is driving organizations across the globe to build and develop mobile-first software. The world is becoming more mobile and companies are adapting to that change. This adaptation to mobile-first thinking has given mobile a presence across every industry from banking to healthcare, transportation to food service, and even insurance.
Because the use of mobile apps has exploded in recent years the demands for mobile development is on the rise. This, in turn, has increased the need for knowledgeable mobile application testing.
Why QualityLogic for Mobile App Testing?
21% of mobile applications are abandoned after first-use. The primary reasons for mobile app abandonment are:
Poor user experience
App crashes too often
Bad checkout processes
Security concerns
Lowering your mobile app abandonment rate and increasing end-user satisfaction are great business goals. Mobile app testing is an integral part of achieving those goals. That's why you want to entrust mobile application testing to a company that knows the challenges mobile testing present.
QualityLogic has over 30 years of experience in the testing field. We have a device catalogue of over 400 mobile, web, streaming, and gaming devices. We exclusively use real-device testing to ensure your mobile app testing is done right, it is done quickly, and on budget. Click here to start leveraging our talented and experienced team to help you achieve your business goals.
Safeguard Your Brand with Smart Software QA & Mobile Application Testing Services
Want to learn more about how our QA and testing services can safeguard your brand? Contact us to find out how we can improve your QA ROI.
QA Staff Augmentation
QualityLogic worked with this educational children's toy company to augment their QA staff with expert, flexible QA resources while they migrated from a hosted eCommerce solution to a site they developed and hosted, with the addition of customized mobile apps.