Telecommunications
Telecommunications Testing: Switched Circuit to Switched Packet Fax
After 120 years of switched circuit telecommunications, the Internet upended the telephone paradigm with Voice over IP (VoIP). While telecom companies have adapted to Internet voice communications, fax transmission is still a challenge. QualityLogic's telecommunications testing tools and services have supported fax terminal and carrier equipment development for three decades, helping telecom organizations deal with analog and digital fax, and most importantly, the boundary conditions between them.
QualityLogic Knows Fax
Interoperability
QualityLogic's award-winning FaxLab interoperability test tool replaces a lab full of fax terminals to provide telecom testing for carrier and terminal fax equipment. You get robust operation with a representative sample of the installed base of devices.
Fax Troubleshooting
DataProbe records and analyzes T.30/T.38/G.711 fax calls, providing detailed message assessment and interoperation ladder diagrams between PSTN and IP fax transport protocols.
T.30/T.38 Training
Get your team up to speed quickly with our two-day training class on the operation and troubleshooting of fax terminals and carrier equipment. Led by our principal fax engineer, this class covers the protocols and "tribal" knowledge gained over decades of hands-on experience.
Fax Service Assessment
Need to know the quality of your fax connections to the outside world? QualityLogic can provide you with a detailed assessment of configuration, connection, reliability and real-world throughput, as well as recommendations from our fax engineering staff.
Fax Over IP or Straight Up
The facsimile transmission standard is imperfect even for switched circuit operation. Getting it to work over the Internet is a struggle. The T.30 fax protocol is an ongoing issue for telecommunications because:
T.30 was written with wide timing tolerances to accommodate its proprietary roots, so compliance doesn't guarantee compatibility with other compliant systems
Fax terminals and IP gateways implement their own interpretations of T.30, leading to interoperability issues
Transmission compensations designed for switched circuits are impairments for fax IP transmission
Fax has no built-in error correction for IP packet transmission issues
Troubleshooting for switched circuit or IP fax, and especially for hybrid links, requires a deep protocol understanding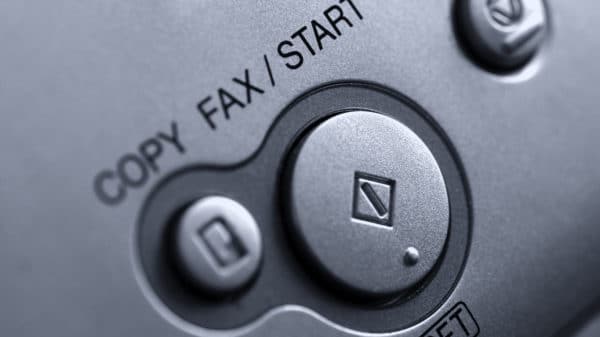 Detailed investigation into our fax transmission problems was beyond the desired scope of our IT operations. Being able to bring QualityLogic in as an expert third party service was just what we needed.
Case Study: Medical Center Fax over IP
When this major university medical center added a new electronic record system, its fax usage increased dramatically. It saw a substantial increase in fax call trouble reports, in spite of replacing older multifunction peripherals. With fax terminal locations spread through multiple buildings across a city-wide campus, the medical center needed a coordinated, informed approach to control this problem.
Safeguard Your Brand with Smart Software QA & Testing
Want to learn more about how our QA and testing services can safeguard your brand? Contact us to find out how we can improve your QA ROI.