PDF 2.0 Testing with PDF InteropAnalyzer
PDF 2.0 Interoperability and Compatibility Testing for Your Device, Software, or App
With QualityLogic's PDF InteropAnalyzer V2.0, you can quickly, easily search and test specific PDF features using real-world PDF files and verify interoperability with features in all PDF versions.
A PDF 2.0 Test for the Real World
PDF is a universal, non-proprietary method of exchanging documents. Millions of PDF documents are accessible from the web, and over a half-billion Adobe Readers have been downloaded from Adobe's website. PDF interpreters have found their way to hard copy devices, accelerating the printing process by eliminating the transform between PDF and other printer languages in the printer driver. Now, with the release of the ISO 32000-2 standard, PDF 2.0 testing is a requirement.
Numerous Adobe and non-Adobe products can produce PDF files in seven versions of the PDF file format. The application that created the document, the PDF producer configuration options, and editing of the PDF document can all influence the composition of the PDF file. This creates almost infinite permutations to test. If you develop software, mobile apps, or hardware to read and interpret PDF files, the testing challenge is immense.
You can meet this challenge with the PDF InteropAnalyzer, a test suite that validates your device's ability to handle PDFs as they are currently used in the business environment, as well as those created using the latest releases of popular applications.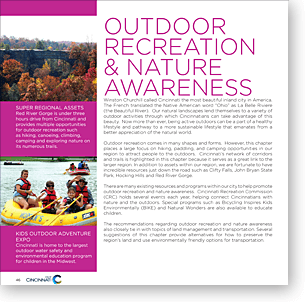 PDF 2.0 Interoperability Testing
The PDF InteropAnalyzer comprises two distinct test suites. The Installed Base Test Suite is a statistical sampling of PDF files from the Internet, representing the installed base of PDF files your customers will most likely use with your products. The Compatibility Test Suite tests the new features in PDF 2.0, as well as features in all prior versions, in a feature-targeted PDF test page developed through an application.
Installed Base Test Suite
New types of PDF files are included in the PDF 2.0 InteropAnalyzer to support the increasing level of native PDF capabilities available in mobile platforms, such as iOS and Android Smartphone and Tablet apps. This new version includes support for the following types of PDF files:
Windows, Macintosh, iOS, and Android-based applications and PDF creators
Enterprise-level publication PDFs ranging from large page count to professional-quality documents
Languages including Asian, Middle Eastern, and European encodings and fonts
You can be sure the tests you run using the PDF InteropAnalyzer represent PDFs in the real world. QualityLogic has created a database of over 11,000 files covering the full spectrum of PDFs by using a popular search engine's ability to find PDF files. Using a database of popular search terms, we searched for PDF files using 625 distinct topics, enabling us to identify over 10,000 PDF files from 8,000 unique websites. These files were run through a custom Adobe Acrobat Pre-Flight Profile, which identified 180 key characteristics in each file. These characteristics are grouped as follows:
| | | |
| --- | --- | --- |
| Annotations Types | ColorSpace/BitsPerColor Types | Compression Types |
| Document Properties | Fonts Types | Forms Types |
| Halftone Types | Image Types | Miscellaneous |
| Rendering Types | Transparency Types | Errors Types |
Compatibility Test Suite
This suite contains a sampling of PDF features found in all PDF versions, with limited coverage for PDF features described below. For more comprehensive conformance testing, we recommend the PDF 2.0 Functional Test Suite. With the recent release of ISO 32000-2, PDF 2.0 test is critical.
| | | |
| --- | --- | --- |
| 3D Presentation (1.7) | Dimensions Intents of markup annotations (1.7) | TaggedPDF (1.7) |
| Table Summaries (1.7) | Background Page Artifacts (1.7) | Pagination Artifacts (1.7) |
| Portable Collections (1.7) | AES Encryption (1.6) | NChannel (1.6) |
| OpenType (1.6) | Markup Annotations (1.6) | 3D Artwork (1.6) |
| User Properties (1.6) | Unencrypted wrapper document (2.0) | Use of black point compensation (2.0) |
| Barcode fields in forms (2.0) | Namespaces (2.0) | Associated files (2.0) |
Query Builder
The PDF InteropAnalyzer's SQL database contains the key characteristics for Installed Base PDF test files. The Query Builder is a non-programmatic way to query this database for files with specific characteristics, allowing the addition of an open-ended number of test suites.
You can create your own test sets with the click of a button. Just specify the characteristics you want the files to contain or omit, and the Query builder will identify the specific files that meet that criteria. Once a test set is identified, you can:
Generate an analysis report
Run a smallest set analysis
Download needed files from the Internet
Copy the test files to a designated directory
Generate a file list for batch or automation processes
After selecting the files, you can produce an analysis report with a variety of options.
After selecting the files, you can produce an analysis report with a variety of options.
Add Your Own PDF Files to Expand PDF 2.0 Test Capabilities
The PDF InteropAnalyzer supports adding your own PDF files into the searchable database. This is a convenient way to add your own test files, or files submitted by your customers, into the database so they can also be analyzed and searched for PDF characteristics. This is a great way to expand your PDF 2.0 test capabilities.
System Requirements
OS: Windows 10, Windows 8 or Windows 7 32/64 bit
Hard drive: at least 50GB free space
RAM: at least 4 GB
Network adapters: Internet-connected Ethernet or WiFi
Monitor resolution: 1440dpi/900 pixels or more
Installation requires access to the Internet
Acrobat Pro DC, Acrobat XI Pro, Acrobat X Pro, or Acrobat 9.0 Pro for PDF analysis
For more information, fill out the form below, or call 800 436-6292 (US toll-free), or +1 805 531-9030.