5 Ways Accessibility Overlay Tools Can Fail You
Using Accessibility Overlay Tools Comes with High Risk
We often have clients ask us our advice on accessibility overlay tools and companies like accessiBe or UserWay that promise accessibility compliance by using automated tools. We know that if one person is asking, there are likely six more with the same question, so we thought it vital to share our insights and understanding of the risks these tools present.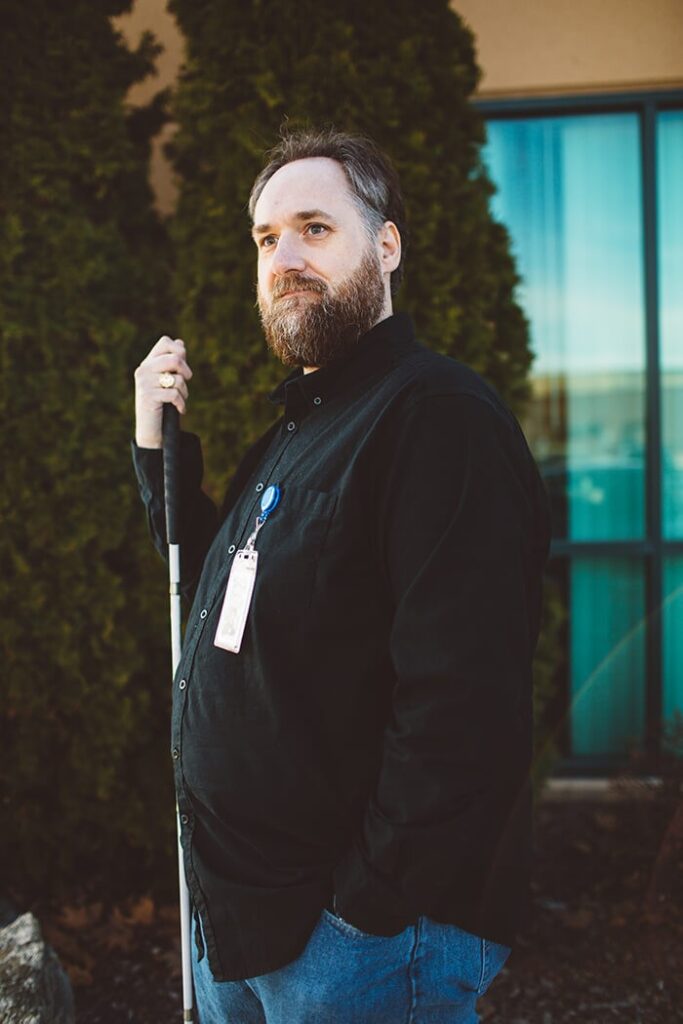 First, it's important to explain our background. We have built one of the leading accessibility testing teams in the world that some of the most recognized brands rely on for digital accessibility testing and advice. The team was founded by QualityLogic's director of engineering and accessibility services, Paul Morris. As a person who is blind, Paul lives and breathes accessibility every day.
Based on Paul's personal experience and the work we've done for clients – some of whom have even tried implementing overlay tools or reached out to QualityLogic after experiencing their limitations, we decided to get his opinion of the automated tools that companies are offering.
1. False Reality
Accessibility overlay tools create a false sense of security by making you believe you have what you need to achieve compliance, but without understanding how it affects the user. Many of these companies claim that by installing an accessibility tool on your website, you'll be fully or 99% compliant instantly. They are very wrong. Some types of technology can help, but full manual testing by a team of human, accessibility professionals is needed to validate that you comply with WCAG or similar accessibility standards.
2. No True Inclusivity
Tools like accessiBe or UserWay do not offer actual accessibility until the user follows a special path. That is not an inclusive experience. The tools create confusion for an entire audience of users with impairments and treats them differently by separating them from the experience enjoyed by other users of the website. Paul's advice is simple:
Don't send people with impairments into a path that is different and separates them from everyone else.
Don't make people with physical or cognitive limitations use a special mode on a website or application.
Don't make them feel like they are not a normal user. They want to be included. They do not want a separate experience. They want as close to the same experience as every other user.
3. Website Functionality is Even Worse
After reviewing multiple websites that had installed the accessiBe accessibility tool, Paul found that turning on the accessibility function made the website even more difficult to navigate. Here were a few of the challenges he faced:
Navigation instructions that were not clear or even broken.
Content and headings were not correctly ordered.
Pop-ups were hard to read with no way to get rid of them.
Double-spoken content.
Rotating content like home page sliders. You cannot have an accessible website with constantly changing content that is continually spoken by assistive tech.
Lengthy alt-tags or descriptions of a logo without saying it was a logo.
Graphics with the accessiBe tool turned on or off had the same alt text. So, it didn't really change anything. Descriptions were often vague and non-specific with no information or relevance.
accessiBe introduced additional navigation regions that were all identically named which left the user stuck in a loop which caused confusion in the user experience.
4. Brand Damage
A brand is a perception of a company based on an experience, so dysfunctional accessibility tools will damage that perception. If the user's perception of the company's service is based on confusion, misleading statements, or overall distrust in the experience, it can damage a brand by alienating their audience and resulting in the loss of business. In 2021, more than 400 companies with an accessibility widget or overlay tool on their website were sued over accessibility.
5. Loss of Audience and Market Share.
A digital accessibility tool needs to improve functionality, NOT add confusion. Overlay tools like accessiBe have shown they can take a non-accessible website and, instead of making it accessible, make it worse. With just one visit to a website like this, the user will click away, possibly never to return. If you're an eCommerce website, that is a very large part of the purchasing population to lose.
TLDR: If It Sounds Too Good to be True, It Probably Is
At this time, a single automated tool cannot succeed in providing true WCAG accessibility compliance for your company. There are simply too many WCAG success criteria which are subjective and require human judgment to assess, and too many ways to implement UI code or frameworks that require testing. The experience of our visually-impaired testing team demonstrates that overlay tools create a false sense of security for company executives while making your website worse for customers.
If you are interested in implementing accessibility that works, contact QualityLogic today.