Application Guide CA Rule 21 Phase 3 Functions 2 & 3 Support in IEEE 2030.5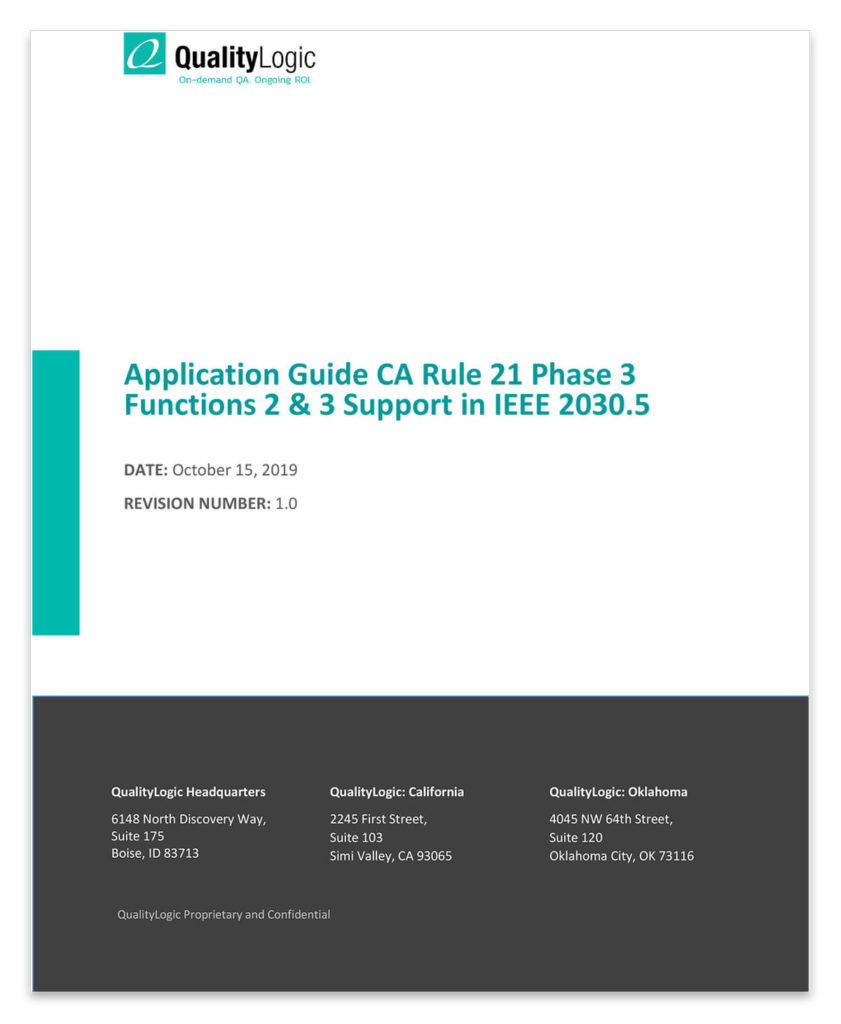 Learn How to Configure the QualityLogic 2030.5 Ad Hoc Client Tester
California Rule 21 Phase 3 has eight distinct advanced DER functions for DER devices to be certified against. Out of these required functions, there are two Phase 3 functions that do not currently have a national testing standard to use IEEE 2030.5 to test these functions. Until such national testing standard is established, the current method for meeting these requirements is to use the IEEE P1547.1 D9.6 (Sep 2019) test procedures which includes the IEEE 2030.5 interoperability requirements. These two Phase 3 functions are:
Function 2: DER Disconnect and Reconnect
Function 3: Limit Maximum Active Power
This Application Guide shows the reader how to configure the QualityLogic IEEE 2030.5 Ad Hoc Client Tester to simulate a Utility Server sending the required IEEE 2030.5 messages to the inverter DUT for these two functions.