Holidays can be a challenge to your online presence. Whether you're an online retailer or a dating website, any form of e-commerce can suffer from unpredictable spikes in site traffic and heavy transaction volume during holiday seasons. Combine random peaks in traffic with everyday pressure to ensure reliability in customer facing applications, and you've got the perfect storm if you haven't adequately stress-tested your app. Give your users (and your bottom line!) some love, plan to stress test before peak holiday shopping begins.
What is Stress Testing?
Stress testing is a method to determine the robustness of your app or site by pushing it beyond its normal limits. During stress testing, greater emphasis is placed on resiliency, availability, and error handling under load than on what would be considered 'correct behavior' under normal use. This entails using high-volume transaction and server requests, combined with unpredictable user behavior, to determine how your site will react. In fact, the best stress testing pushes your site to failure. This way your developers know what will fail, when it will fail, and how it will fail.
eCommerce Stress Testing for the Holidays
Holidays like Valentine's Day can be extra challenging for eCommerce. Why? Because unlike Christmas, where shoppers are inundated weeks (even months!) earlier with marketing messages, purchasing a Valentine's gift is a last minute task for many. (Yes, my darling…I'm pointing my finger at you!) Gone are the days of visiting the florist, the chocolatier, or the department store in search of the perfect gift to express your love. Now, in an hour or so online you'll find everything from Valentine's themed PJs to teddy bears that say "I love you." when they're hugged. The upshot? There's simply no excuse for lazy lovers to default buy a dozen grocery store roses when there's so many creative and fun gifts available online. Still, they have to remember it's Valentine's Day first! This tendency towards last-minute V-day gift purchases is the primary factor contributing to site load spikes.
Transaction requests flooding a site already burdened with high volume can be the proverbial straw that broke the camel's back. When this happens, the overall performance of the website can suffer. Today's user won't stand for page-load and check-out times much over one second. After all, why should they? There's always another site with more cool stuff to buy just a click away.
No matter when your customers shop, you should be prepared to support their needs. From this perspective, the best thing an you can do in anticipation of holiday load mayhem is stress testing. Ahead of time! You'll find stress testing an invaluable step to providing last-minute of shoppers, and your hopeful daters, the best experience possible.
Stress Testing for Dating Websites and Apps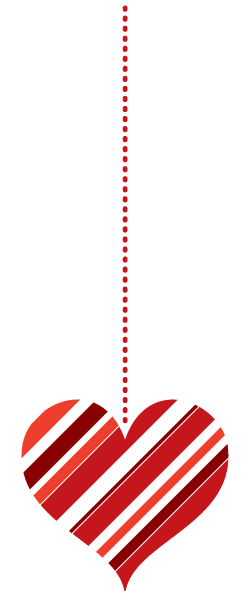 eCommerce isn't alone in Valentine's Day concerns. Dating websites and apps take a hit if not properly prepared, too. For dating sites, the hit comes before and after the big day. Singles might find the pressure of setting up a date on V-Day to be too much (or they're tired of looking at happy couples in their social media feeds), but they still feel Cupid's pull. Research done in 2012 by Google Analytics et. al. found that dating site traffic significantly increases in the later half of February. Maybe all those happy couples and romance stories on social media are inspirational? Whatever your customers reasons, stress testing for dating websites is just as important to ensure happy customers and continued revenue.
3 Tips for Stress Testing your eCommerce or Dating Site
Don't underestimate the number of visitors to your site. Maybe your competitor's site crashed, and everyone's streaming to your door. Maybe, the brick and mortar experience was just too much last year, so this year's shopping is online. Or maybe, they're one of those lazy lovers who forgot what day it is. In any case, customers are unpredictable. Don't try to outguess them, just be prepared! In the end, performance drives customer satisfaction drives revenue. Especially during emotionally leaden times like Valentine's Day. Don't let your site be the reason someone hears "Honey, I'm sorry…"
Load test servers and infrastructure from both "in-house" and external perspectives. It's important to consider every scenario, and check results from a variety of devices in order to ensure all delivery chains are up to the holiday load. Keep in mind, the amount of traffic on smartphones and tablets will differ dramatically to laptops and desktops. Regional differences are also a significant factor. Failing to include your network infrastructure in your performance testing for the holidays puts your web or app at risk.
Once you've identified app break-points, you need to know what the underlying issue is to resolve the problem. This means investigating system performance. Are transactions taking too long? Are there critical messages in the log? There are literally thousands of metrics that can be measured. To help your developers focus on finding and fixing critical bugs, identify 5 – 7 performance metrics which reflect the system's critical usage and track these.
Stress Testing for a Stress-Free Holiday
eCommerce and dating sites can deliver a customer experience that sets them apart from their competitors by taking steps to guarantee continuous site delivery, despite traffic fluctuations. Creating and implementing a comprehensive stress testing plan is one way businesses can ensure that they are ready for the challenges that accompany holiday traffic spikes.
Contact Us